CHINA IMPORT OFFICE
 founded in 2010 by Bora ALTINER ve Cem KILIÇER to provide products to successful entrepreneurs and businesses for import consulting agency. Our company works as a Department of Foreign Trade for the companies that want to import from China but do not have an idea about know-how.
CHINA IMPORT OFFICE
 does its foreign trade operations in
Istanbul
and
Zhuhai
 offices. In 2011, in terms of supporting our development in the Chinese market, we established Ewan Tech Ltd. We are young and proud of the growth and success of our dynamic company.
Our company that provides services to companies that want to make a real and official imports from China. We aim long-term relationship with our customers by using our experiences and advantages in China.
What makes us different from other consulting firms or individuals is that we share with you the finest detail and situation at the beginning of each work situation that may arise. Therefore, we give clear and descriptive information in our website.
Our name listing can be found in Commercial Attaché at the Turkish Consulate in GUANGZHOU, SHANGHAI and BEIJING.
Our growth and success that can be summarized with the support and cooperation of our suppliers and customers. In this regard, we would like to express our satisfaction.
---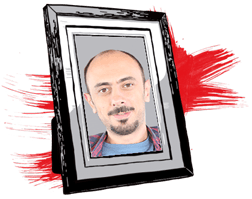 Cem KILICER
Cem Kilicer was born in 1979 in Istanbul. He studied Tourism Management at Istanbul University then continued his education at University of Delaware in the United States.
States after staying five year abroad he returned to Turkey and started working at Saral Cooperation as a Director of the Import and Export department. Then he was assigned to go to China for product control and business development. After living 4 years in China, he decided to return home and established the
CHINA IMPORT OFFICE. 
Cem knows English very well for Business and Official Correspondence.
 Frequently Ask Questions
I found cheaper product in China from the Internet. Where should I start from?
I don't have foreign language. How do I deal with Chinese companies?
Is it enough that I have a limited level of English?
Is the quality of the product I ordered the same as the quality of the product they send as a sample?
Can I have my own brand and packing?
You could not reach out the company after sending money to company's personal account you found in China. What should you do?
They sent my product, although I made a payment to the company I found in China. They don't send my products Can I get my money back?
What is the legal enforceable of the contract signed with Chinese companies? What is the International Baccalaureate?
I have to deliver products that I bought in the auction in a timely manner. will my orders be received on time?
Received products are different than ordered ones. What can I do?
Do my ordered products be held in customs of Turkey?
I am not knowledgeable about transportation. Are my price offers high?
WayBill, Bill of Loading, Airway Bill, Freight, Ex-Works, FOB, CIF, Warehouse, C&F Declerations, Red Line, Commercial Invoice, LCL, Certificate of Origin, TT, Demurage, SWIFT, Temporary Admission, Customs Specilization, Forwarding. Can I place an order with a person I met in China without knowing all the above concept?
---
Also present with companies that operate in China:
Having problems with my manufacturing process and quality.
Can't get the desired results from package, design of package, labeling, logo, and product.
Sent documents are different than my wanted documents.
Make a distributorship agreement but can't get results
Create own brand, but cannot be successful.
Having difficulties in communication
Cannot devote as much time to work while dealing with the Chinese Manufacturers
---
Our most important strategy is to help our customers in solving such difficulties and secure the trade with Chinese companies/manufacturers in every sense and reduce problems to a minimum level.